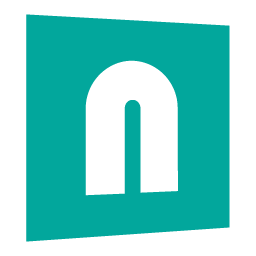 Nfield
NIPO
Nfield Manager - Cookie Statement
Last updated April 4, 2018
What are cookies?
Cookies are small text files stored on your computer by a website that assigns a numerical user ID and stores certain information about your online browsing. The web developers use them to help users navigate their websites efficiently and perform certain functions. The website sends information to the browser which then creates a text file to the website's server.
How we Use Cookies
Like many websites, we use cookies to store and then retrieve small bits of information on your computer when you visit. This information is used to make the site work as you expect it to. It is not personally identifiable to you, but it can be used to give you a more personalized web experience.
Some of the information stored is put there by other companies whose software we have added to the site to provide services on our behalf, such as site analytics.
Below is a list of the different types of cookies used on this site and an explanation of what they are used for:
Strictly Necessary Cookies
We use these cookies to make our website work optimally and to give you a better browsing experience. They are necessary for the site to work properly. They are usually only set in response to actions made by you, which amount to a request for services such as logging in or filling in forms. They do not contain any personally identifiable information. These cookies are first-party cookies. Please be aware that if you choose to block the cookies, the web pages will not work properly.
| Cookie Name | Deleted after | Purpose of Cookie |
| --- | --- | --- |
| .AspNet.Cookies | Session | This cookie stores a token that identifies that the request is coming from a specific authenticated user and sets the working context. |
| .AspNet.SessionId | Session | This cookie is used for session management. |
| ai_session | 30 minutes | This cookie stores the session context used by the application we use to log website activity. |
| ai_user | 1 year | This cookie stores the user context used by the application we use to log website activity. |
| ARRAffinity | Session | This cookie is used to serve the web page from the correct web server node. |
| idsrv.clients | Session | This cookie is used to identify the Nfield applications the user had logged into. |
| idsrv.session | Session | This cookie is used for session management. |
| idsrv.xsrf | Session | This cookie stores a token that prevents JavaScript that initiates from an external source from running (cross-site request forgery) |
| nfield.composer.auth | Session | This cookie is used for authentication for communication with other Nfield applications. |
| SignInMessage.[GUID] | Session | This cookie is used to identify the context you are logging in to. |
Local Storage Variables
These are variables stored in the local storage of your browser to store your preferences for Nfield and make it easier to log in the next time you visit. Local session variables do not have an expiration date, they are deleted only through JavaScript, or by clearing the Browser Cache/Locally Stored Data. They do not hold any personally identifiable information. These variables are first-party cookies. Please be aware that if you choose to clear them your preferences will be lost.
| Variable Name | Purpose of variable |
| --- | --- |
| ai_session | This cookie stores the session context used by the application we use to log website activity. |
| nfield.didClearLS | This variable stores a storage cleared validator variable used by the identity server |
| nfield.domain | This variable stores the last used domain name. |
| nfield.user | This variable stores the last used username. |
Session Storage Variables
These are variables stored in the (local) session storage of your browser to help serve the pages you visit. These might vary over time depending with changing technology. They do not hold any personal data or application preferences and are deleted automatically when you end the session.
best used with Google Chrome
made with
by NIPO